Image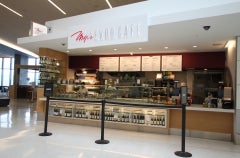 A Gourmet Dish with a Side of Great Customer Service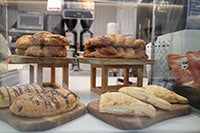 Max's E.V.O.O. Café, operated by HMSHost, is known for bringing America's favorite diverse dishes to the Bay Area.  With Max's E.V.O.O. Café dishes at affordable prices, wide range of foods from around the world, and award-winning desserts, there's no question that Max's E.V.O.O. Café is a perfect concept for SFO's guests and employees.
HMSHost, a world leader in creating rich dining experiences for travel venues, partnered with its joint venture Dennis Berkowitz, a popular San Francisco restaurateur and founder of Max's Restaurants, to bring Max's E.V.O.O Café to SFO's newly renovated Terminal 3 East Concourse.  HMSHost uses its experience and global reach to ensure travelers are feeling good on the move by bringing a unique mix of local, regional, national, and international food and beverage concepts to travel venues around the world.  HMSHost operates in more than 120 airports worldwide, including 44 of the 50 busiest airports in North America.  Founded in 1897 by the Van Noy Brothers, HMSHost began operating in airports in 1954, with its first airport location at SFO.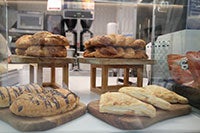 With a mission statement "Feeling Good on the Move," guests can expect best-in-class customer service. Whether they are eating, drinking or shopping, HMSHost wants people on the move to reach their destination happier, safer, and more satisfied. Its goal is to make guest's time more effective and their journey more comfortable by adding value to their experience. With 60 years of history at SFO, HMSHost seeks to continue to partner with the brands that local travelers enjoy when they are on the go. 
Max's E.V.O.O Café has a wide variety of gourmet dishes for travelers on the go.  From New York cheese pockets, seven-seed tofu sandwiches and smoked BBQ pork, your craving will be satisfied at Max's.  Be sure to stop by Terminal 3 on your lunch break and enjoy your 10 percent employee discount.  Daily hours of operation are from 4:00 a.m. to 10:00 p.m.