The Security Operations Center (SOC) is staffed 24 hours a day, 7 days a week. The SOC is responsible for monitoring the Closed Circuit Television (CCTV) system to detect and resolve security vulnerabilities and perform audits of tenant areas for access control compliance, prohibited items ond proper badge use and display. The SOC also conducts audits and inspections of Airport facilities, security protocols, security violations and security enforcement actions. 
Location
Terminal 2, Departures Level (adjacent to American Airlines ticket counter and the connector between Terminals 2 and 3).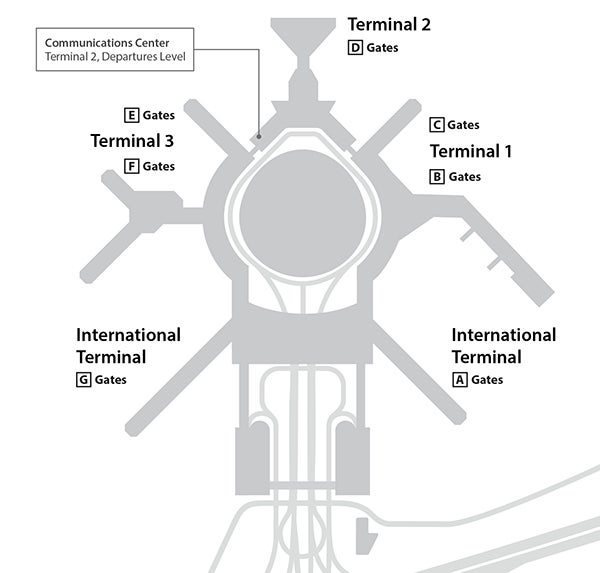 Parking
Domestic Garage, Section E
Public Transit
Take public transit to SFO.  BART and SamTrans serve SFO directly.  CalTrain connects to SFO via BART's Millbrae Station.
Contact
Main Number
650.821.3900
SOC Analyst
650.821.3915
Fax Number
650.821.3082
Hours
Open 24 hours a day, seven days a week
Mailing Address
Security Operations Center
San Francisco International Airport
P.O. Box 8097
San Francisco, CA  94128