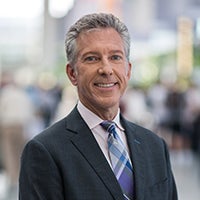 SFO is open and operating, but it's anything but business as usual. It's a very unsettling time for the SFO community as the COVID-19 situation continues to evolve.  Earlier this week, the City and County of San Francisco, along with five other Bay Area counties, issued a shelter in place public health order. This means that Bay Area residents are asked to stay at their homes, except for essential activities. This is a measure designed to reduce and slow the spread of COVID-19.
What does this mean at SFO? As an essential part of the region's infrastructure, we will remain open to serve passengers and transport cargo. However, air traffic has gone down significantly as people reduce and delay their trips and as the result of temporary international travel restrictions.
SFO will keep a minimal number of essential employees on site to ensure safe and secure Airport operations. Each division continues to evaluate what we need to keep our airport open and operating, and many Commission employees will work from home while sheltering in place. Thank you to our stellar IT team who moved quickly over the past week to get these employees set up for telecommuting. 
Hundreds of SFO employees remain on site to keep the airport running. Facilities and Maintenance crews are keeping the terminals operating and the systems humming; the amazing Custodial team is working around the clock to ensure the cleanliness of the airport; the Guest Services group is providing travelers with welcome help and direction in the face of quickly-changing conditions; and the construction projects are continuing. Thank you all!
Our retail and shopping tenants are adjusting to the reduction in passengers by reducing hours, modifying service or closing temporarily. We are very appreciative of those who remain open to serve our passengers and employees, and we are doing all we can to support them and their employees through this period.
I'm proud of our team and your response to this crisis. This is a turbulent period filled with uncertainty, and I want to thank each of you for your dedication and flexibility. We are doing everything we can to ensure your health and wellbeing and to mitigate the economic impacts to our industry.
For up-to-date information and resources, please check theCOVID-19 page on SFO Connect. It is being updated every afternoon with new information and resources for everyone who works at SFO.